If you're a homeowner in Portland, Oregon and missed the first window of opportunity to sell your home last year, there's good news. A second window of opportunity is happening RIGHT NOW, and you don't want to miss it. We believe there are two factors driving this second opportunity; low-interest rates and high demand from buyers.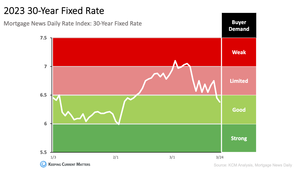 Interest rates at 6% create a strong demand for buyers in the Portland market, and currently, interest rates are hovering around that mark. There are 35% fewer homes on the market than in previous years, and the combination of low supply and high demand means sellers are getting multiple offers on well-priced, clean, and desirable homes, with some getting above or at least 100% of their asking price.
Despite the promising market conditions, many homeowners are still reluctant to put their homes on the market due to fears that they won't be able to sell them properly or won't get top dollar for their sale. Our team advises working with an experienced realtor to price your home correctly and maximize your selling potential. Factors like road noise, location, and condition can all affect your home's price, making it crucial to work with an experienced realtor who can help you navigate the market.
If you're considering selling your home to move to your next destination, now is the time to act. Portland's market is seasonal, and missing out due to solvable fears is not a wise decision. Our team is ready to help you make the most of this second window of opportunity, so reach out to us today. Don't let fear hold you back from taking advantage of the strong demand and limited supply in the current Portland housing market.
Check out the video of Johnny, John, and Randolf digging into it!