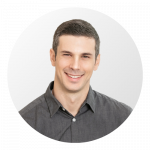 Mike Orlando
Operations Manager
A little bit about me...
As the Director of Operations, Mike understands that buying or selling a home is more than just the transaction, it's a life-changing experience. He is dedicated to providing exceptional, personalized service by relentlessly working on our clients behalf to help them achieve their goals as expeditiously as possible.
What my clients say!

"Hatch Homes Group is the best! I *love* working with everyone on their team! And they work equally w
…
Read More
ell with buyers and sellers; I know, because Angela was my agent both when I bought my downtown Portland condo AND when I sold it, and the process could not have gone better! Alas, "Service with a smile" is still alive in 2023, thanks to Hatch Homes! :)"
Read Less

"In todays world it seems difficult to find simply good people to work with. And good luck finding so
…
Read More
meone who is NICE and CARES about the customer. You can put them on the list with Santa and the Tooth Fairy as if they do exist, you never see them. Well Michele at Hatch Homes defied the odds and has become my fairy godmother of home buying. I've bought homes before and I must say that Michele is one of the best I've worked with. Michele was helpful, kind, knowledgeable, patient, personable and supportive. There wasn't a single time durring this process that I felt the decisions and communication Michele made on my behalf weren't in my best interest. Michele, thank you so much. While I plan to be planted for a while, you definitely make me want to go buy another house with you. Cheers."
Read Less

"So thankful to have been connect with, Michele DesCombes! She helped me sell my house while I was ou
…
Read More
t of state and did a great job! She's very knowledgeable and was wonderful to work with. She is also on a great team that all contributed to making the transaction move along smoothly. Would highly recommend!"
Read Less

"We hired Michele DesCombs to help with the sale of our condo in Portland. We are out of state and d
…
Read More
id not know her but we made the right decision hiring her! She helped us set a price, staged the property perfectly for sale, maneuvered through several obstacles and challenges of the buyers' loan process. She made it seem so smooth and doable even though we suspect things behind the scenes may have not been so. She had a buyer for us within the first week and the property sold quickly. She was always available to answer our questions and resolve any issued that cropped up. She was a pleasure to work with and we highly recommend her!"
Read Less

"Working with Randolf was wonderful. He's very professional, quick and efficient, explains everything
…
Read More
clearly, works hard and is always on top of things, and he's such a friendly person as well. Everything went smoothly and we couldn't be happier with our experience! We'll certainly look Randolf up again if we ever decide to sell."
Read Less

"Angela Stevens at Hatch Homes was recommended to us by a friend, and we cannot praise her enough for
…
Read More
our experience as a 1st time home buyer. We interviewed a number of real estate professionals before committing to Angela. She chose her because of her knowledge of the different Portland neighborhoods and extended experience in the real estate market. As an analytical person, I found her estimates on home prices to be aligned with the market - which allowed us to trust her judgement in pricing our offers (especially in an escalation situation). Having represented both buyers + sellers, she was also highly skilled in negotiations, timing of offers, and the 'little things' that made a difference. Furthermore, Angela was attuned to the fact that the home buying process can be an emotional roller coaster (especially in this competitive market). As such, she made herself available and welcoming to quick phone conversations and Q&A. We relied on her as a sounding board, and she always delivered on helpful insights. She also visited each home with us in person and treated us to the 5-star service, even after a dozen+ home tours. Upon closing, she continued to ensure that the inspection + wrap up process went smoothly. I highly recommend Angela to anyone looking to buy a home. You can expect her to deliver experience, professionalism, and high degree of emotional intelligence. Also a quick shout-out to her team member Randy who also made himself available during our buying process. It is evident that the entire Hatch Home group is a cohesive, effective unit. Thank you Angela and Hatch Homes!"
Read Less

"Akamai advice and guidance throughout the buying process, overall a very good experience !"

"Angela is wonderful to work with and has been so helpful and kind through the entire process. We wer
…
Read More
e moving from out of state and she was able to accommodate based on our limited schedule due to flying back and forth. We are so thankful for the support throughout the process and have already recommended her to others. She made this process as easy as it could be and helped us find a beautiful home for our family."
Read Less

"Angela was integral to our success in purchasing a home. She did so much for us over the course of t
…
Read More
wo years on and off and I'm really grateful for her loyalty and persistence. We were looking for a very specific property, and had narrow and difficult to work with requirements. We also unfortunately left her with less than 5 minutes to submit an offer on our behalf before a deadline for a home we loved, but she submitted with literally less than a minute to spare. Thanks to her speed and efficiency, our offer was accepted. The sellers even remarked about how well written our offer was. After two years of looking, we have a home thanks to Angela. I cannot imagine doing this process without her. Her diligence and experience were leagues above other real estate agents we had spoken to before meeting Angela. She has great insight when touring potential homes, particularly with cost critical areas like basements, chimneys, etc. She maintains great relationships with local business and recommends trustworthy inspectors. Angela is someone I would never hesitate to recommend. I could go on forever, there are only good things to say. If I'm ever in need of a real estate agent, I will always go to Angela and I suggest you do the same."
Read Less