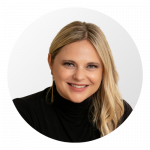 Angela Stevens
Licensed Principal Broker
A little bit about me...
Angela is an experienced agent who runs a top producing family real estate team, Hatch Homes Group. She purchased her first home while still in college and has since moved on to purchasing her own investment properties. She is the rare Realtor that got into real estate when the market was going down back in 2007. This market taught her tough negotiation skills, the importance of knowing all options available to buyers and sellers and how important it is to know your market statistics-EXPERIENCE MATTERS! She has helped clients purchase and sell properties in the Portland Metro area, the Oregon coast and various rural areas. She uses her extensive experience working with buyers as a valuable tool when helping sellers see their homes with a "Buyer's eye. "This skill has been proven valuable time and time again in getting her clients the highest price possible for their home. In 2017 Angela took over her family business officially and is so proud of her family team that offers much more than the average agent.
Her background of:
Personally purchasing and investing in Real Estate

Negotiating in competitive, multiple offer situations

Selling homes all over the Portland metro area

Living on every side of Portland

Passion for Design and Real Estate

Leading a high producing team...
has provided her with a well-rounded knowledge that benefits her clients.
"Growing up in a real estate family has taught me that the only way to be successful in this business is to be the market expert, be on the cutting edge of technology and put my clients first with the intention of being a great resource for them during a transaction and beyond."