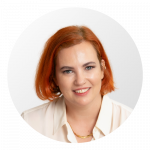 Alexa Lachman
Oregon Licensed Broker
A little bit about me...
Born and raised in South Africa, Alexa emigrated to Portland in 1998. Watching her parents navigate the housing market in a new country was a formative experience for her as a teenager and led to the realization that having a competent local real estate agent who can educate clients on current market conditions is essential in such a significant purchase.
After a successful career as a high school English teacher, Alexa put her communication skills and work ethic to good use in real estate. Using data to inform strategy, Alexa uses her skill as a former educator to explain every aspect of the process and game plan while creating authentic and lasting relationships with clients.